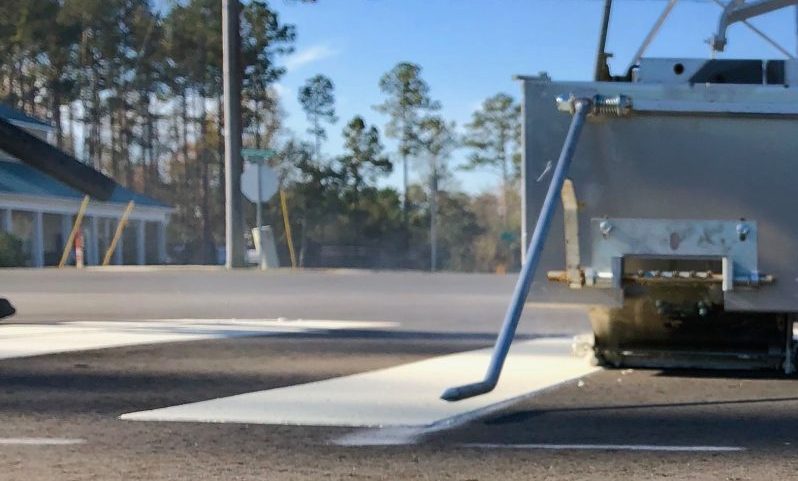 Our team specializes in various styles of pavement markings such as line striping, stenciling, or special designs. We apply Waterborne Traffic Paint or Thermoplastic, depending on the project.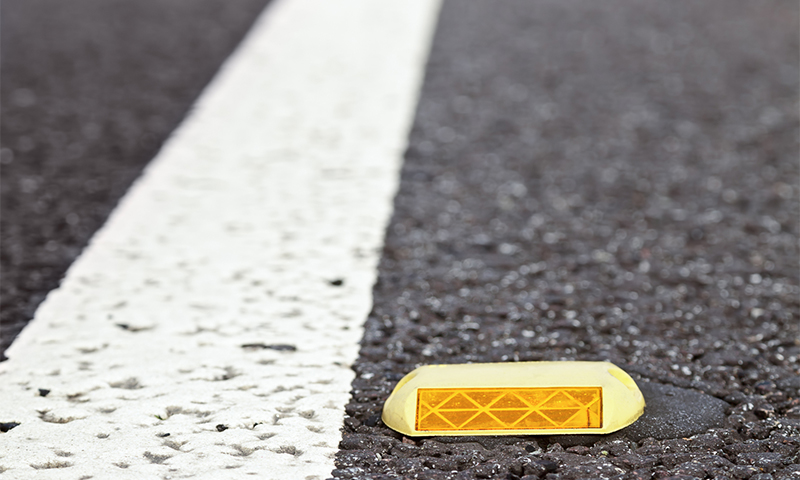 Reflective Pavement Markers
Reflective pavement markers allow for safer roads to drive at night. PSS provides raised and snowplow-friendly options.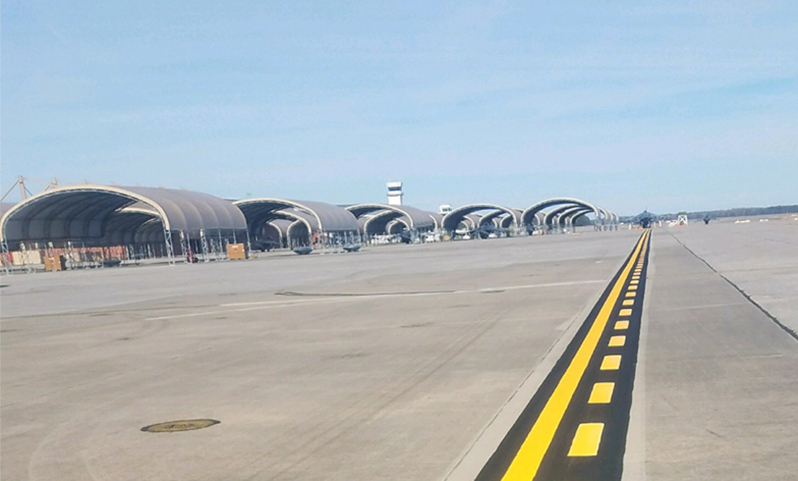 We use high-quality, durable paint to mark airfields with precise, noticeable markings. Our team works diligently to ensure pilots can safely takeoff, land, and taxi within an airfield.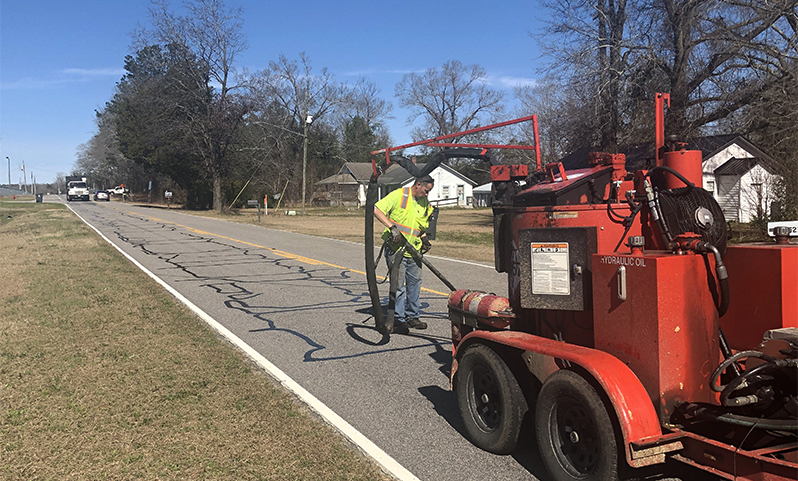 Crack sealing is critical to enhancing the longevity of paved areas. The sealing acts as a barrier to keep water from leaking into the sub-base and causing gaps or potholes.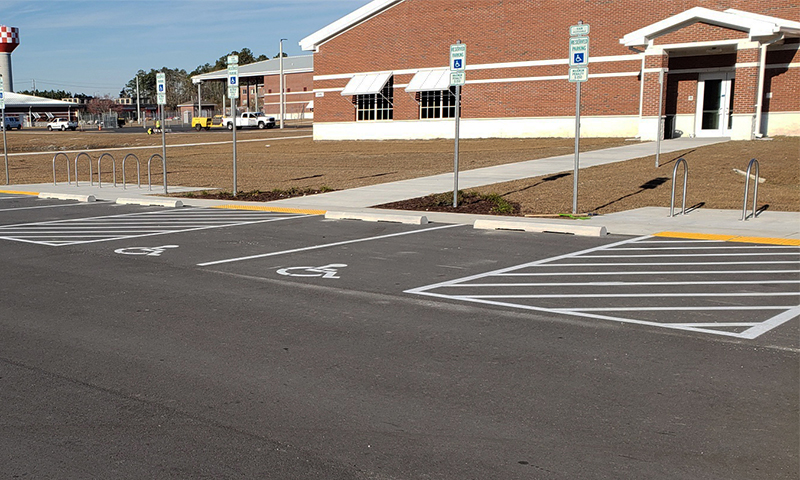 Improve parking and traffic flow with parking lot signage to direct drivers.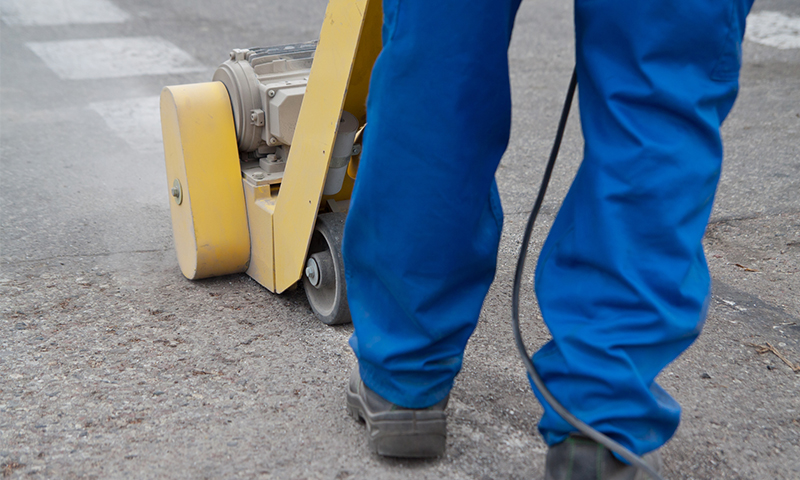 There is no need to let old pavement markings distract from freshly painted designs. By utilizing technologies such as grinding and hydroblasting, our team can effectively remove existing, unwanted pavement markings.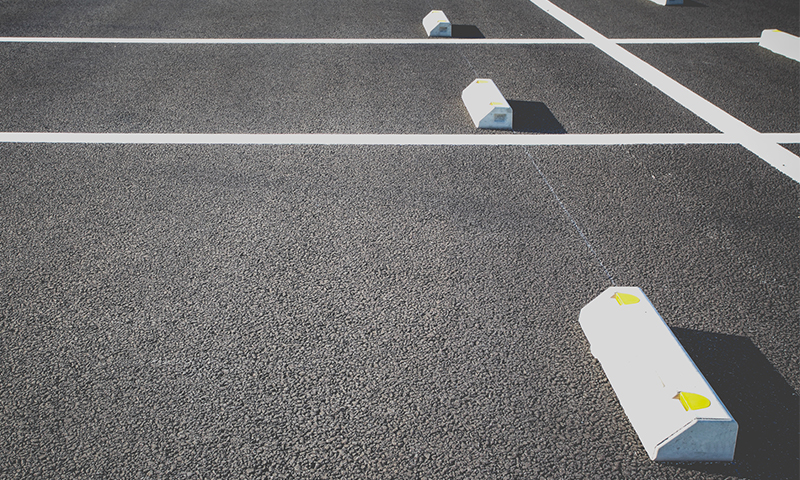 PSS can take your parking areas one step further in safety and efficiency by installing concrete wheel stops. Concrete wheel stops prevent drivers from parking too close to curbs, buildings, and other vehicles.